ABOUT TECHOFY
Techofy
 is a technology blog that shares most common PC tips and tricks, How to's, Useful website, amazing Android app, Security tips and Internet tools. Techofy help you solve the most common problem during your computing time it help you find software that can do your tough job in seconds. Techofy .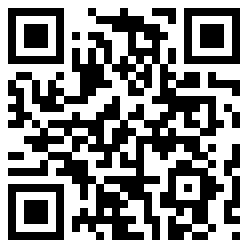 Techofy Powered by Blogger hosted platform and uses  Blogspot domain. It uses Bloggers simple template.  For distributing  content of blog to readers we use email Newsletters, RSS & Atom feed and all powered by Google Feedburner. We use third party commenting system, Disqus comment system which makes easy to moderate and manage comment. Techofy uses Linkwithin gadget which show you realted post with Thumbnails. For sharing content on different social networks we use ADDThis sharing widget and Markerly image sharing to make sharing easy for visitors.
WHO IS BEHIND TECHOFY?


My Name is Arun Kumar Singh from Mumbai,India. I like to write about PC,Technology,Android software and i am Part time blogger. Currently i am pursuing my Study and my spare time i like to write. When i was vary new to computer it was vary difficult to solve small problems i usually face related computers so i like to write vary basic computer tips and tricks.
Currently all post on Techofy is by me but i welcome to guest article. I like to surf Internet to find useful information on computers and useful website. Read more about me  or drop me mail on
[email protected]
. Connect with me on
Facebook
and +
Arun Singh
 . For any other inquire and anything use contact page.
Subscribe to Email Newsletters
Get one daily email that gives you any post that has been written on Techofy that day. You can unsubsribe from this this service at any point. to unsubscribe simply click Unsubscribe ink at the bottom of email you receive from Techofy.
Enter your email address:
Delivered by FeedBurner
Subscribe to RSS Feed
For those who use RSS feed readers and Google reader or any News Aggregators service can follow Techofy via
RSS Feed
.
Subscribe in a reader
Follow on Facebook & Twitter
Like Techofy on Facebook to see updates from Techofy on your Facebook News feeds.